All Women's Group
POSTPONED DUE TO COVID
After two years of hosting coed support groups, we felt it was time to expand our services to offer an all female group. In January, Ironwood was set to begin hosting a new all women's peer to peer support group once a week. Like with our coed meetings, this group would be hosted by two survivors, but in this case, both hosts would be women.
This expansion will still be happening because it will allow us to offer more room for participants. It will also allow us to offer a different experience for female survivors that may be looking for support from other women.
Look for both coed and all women's support groups to begin in the new year. We are looking at hosting virtual groups until we can return to in person meeting.
For more information, please contact us at: info@theironwoodproject.ca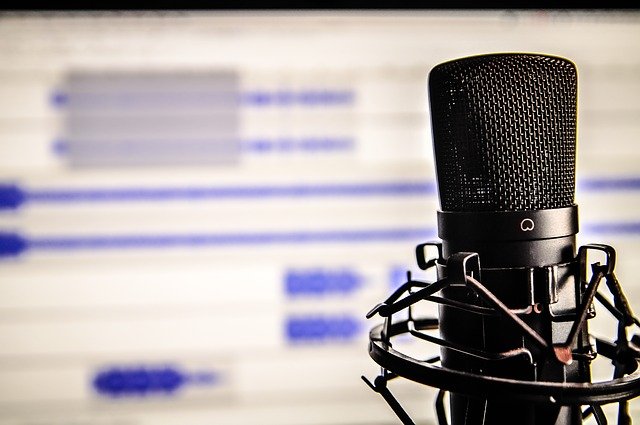 COMING SOON!
The Ironwood Podcast
The first season of The Ironwood Podcast will be released in the coming months. We currently have episodes recorded and are finishing up production on the season. We are talking to survivors. We are talking to partners of survivors. We talk about the benefits of peer support groups and other topics to help provide support.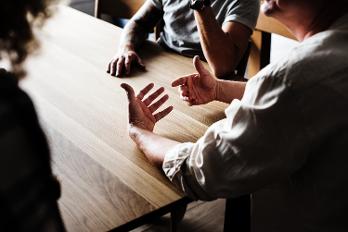 The Ironwood Project is a not for profit organization based in Halton Hills.
We are dedicated to improving the lives of survivors of childhood sexual abuse.
Our services are offered free of charge and run by volunteers.
During the COVID shutdown our hosts sent out weekly email packages that included topics like triggers, boundaries and self care.
Our goal was to stay connected and to give members the opportunity each week to take some time to work on their own needs.
If there is a need for another shutdown, we will return to this format until we can safely resume in person support groups.
Over the summer, COVID appropriate summer drop-ins happened every other Sunday and now we have returned to peer support groups for the fall.
Anxiety and self care can be difficult things to manage and we want to remind you that you are worth taking care of.
If you are not a member of the current group but would like to be included in our email package, please contact us and we will add you to the list.
Winter support groups have been
POSTPONED
Contact us for more info at:
info@theironwoodproject.ca
Making a donation

has never been easier
Your donation will help us continue to offer support groups to survivors of childhood sexual abuse, to educate groups and individuals in the community, and to both prevent and heal the impact of sexual abuse in our society.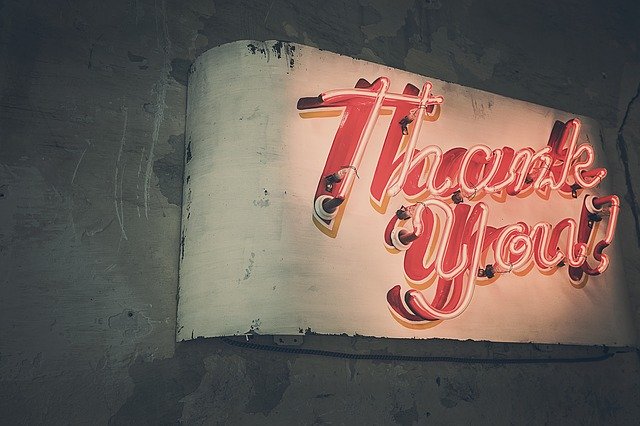 Thank you to our donors.
Because of your generosity we have been able to fund our summer drop in sessions and fall peer support groups.
What Past Participants Had To Say
"I am so proud of what I have been able to accomplish."
"This group has absolutely changed my life for the better. Being around people who 'get it' is so incredibly healing. Hearing people's stories helped me to better understand my own. I felt safe, seen, heard, and understood."
"I had so many breakthrough moments that have fundamentally changed my life."
"Benefits of group sharing were surprisingly valuable to my own understanding and acceptance."
"I wasn't sure I would feel comfortable opening up in a group format but it was so helpful to hear other members' stories."
"I always felt safe and heard and surrounded by people that understood and respected me. I looked forward to coming every week."
"An experience like we just went through makes me want to continue and do more. It has been the most life altering therapy because it was among peers."
"I always felt completely safe."
The Ironwood Project is not about telling your secret. It isn't about therapy or counselling. It is simply a safe place for survivors to gather. It is an opportunity to get together and talk about things that maybe you feel you can't talk about anywhere else. It is an opportunity to share as much or as little as you are comfortable with. It is a place to explore topics like isolation, fear and anger with people who are looking for some of the same answers you are. It is a place to hear what has and what hasn't worked for your peers and to maybe start to figure out what would work for you.
The Ironwood Project - Halton Hills
The Ironwood Project - Halton Hills facilitates support groups for survivors of childhood sexual abuse. Weekly meetings include peer based discussions on the struggles and challenges facing adult survivors of childhood sexual abuse with an emphasis on understanding and overcoming those obstacles.
In the future, The Ironwood Project - Halton Hills will also be facilitating a one day workshop for partners of survivors. The goal of this workshop is to provide support and information to better able partners to do their own healing and to assist them in creating a safe environment for their loved one. For more information, or to register for a future groups, please contact me at: info@theironwoodproject.ca
Why Ironwood?
Ironwood is a common name for a large number of woods found all over the world. These woods have a reputation for strength, durability, and an incredibly beautiful wood grain. They are known to grow in both dry and wet conditions, mostly requiring sunlight and a stable environment.
This is us.
Survivors of childhood sexual abuse are very common, occurring in frighteningly large numbers all over the world. We are not separated by gender, race, religion, economic standing, social class or geographic location. We are everywhere.
Survivors of childhood sexual abuse are the strongest, most durable and heart-warmingly beautiful people I have ever had the privilege to meet. Each and every one of them.
Survivors of childhood sexual abuse need light to thrive. For far too long we have been stuck in the shadows, shoved into dark corners and spoken about in furtive hushed tones. It is time for us to shine a light. It is time for us to speak in strong, unwavering voices.
It is time for The Ironwood Project.